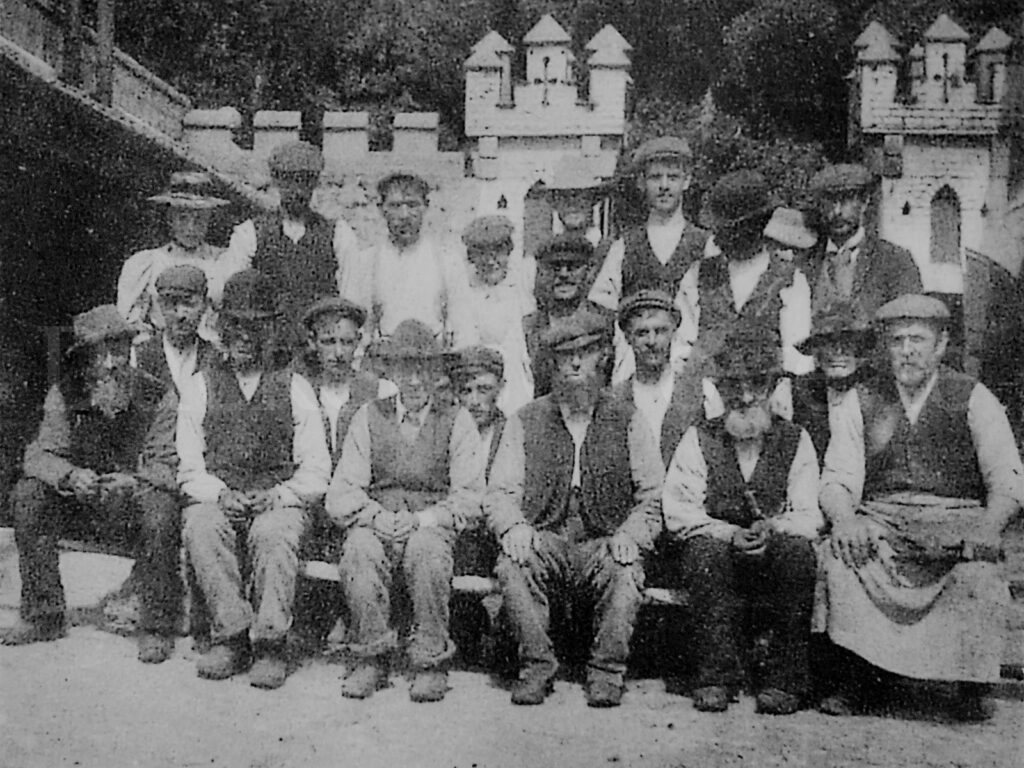 During the nineteenth century, approximately fifty outdoor staff were employed by the Ducketts, maintaining gardens, lawns and avenues to Duckett's Grove mansion.  They worked a twelve hour day for nine shillings per week, starting at 7.00am in summer and 7.30 in winter.  There were also a number of others employed as Housemaids, Gatekeepers, Blacksmiths, Coachmen, Stablemen and Labourers.
John Sweeney – Head Gardener 
John Sweeney (1889 to 1939) originally from Friarstown, Bennekerry, Co. Carlow and later lived at Kneestown, Duckett's Grove, Co. Carlow was employed as Head Gardener by the Duckett family in the early 1900s.  During this time he also managed and carried out other works and repairs across the demesne in the capacity of Demesne Manager.  He was founding Secretary of Duckett's Grove Land Committee and one of the twenty-eight Beneficiaries of Duckett's Grove Demesne in 1921 when Duckett's Grove Land Committee purchased Duckett's Grove Demesne with a loan of £32,000 from the Bank of Ireland with a vision of establishing a Forestry College in the Mansion.  According to local sources, John Sweeney was the only Roman Catholic Maria Georgina Duckett trusted.  He was a very loyal and honest employee and was held in very high regard by the Ducketts who considered him a member of their family. When Maria Georgina Duckett left Duckett's Grove circa 1916 she invited John Sweeney to continue to work for her at 'De Wyndesore', Raglan Road, Dublin.  He was appointed Caretaker of Duckett's Grove Mansion House and lands in 1930.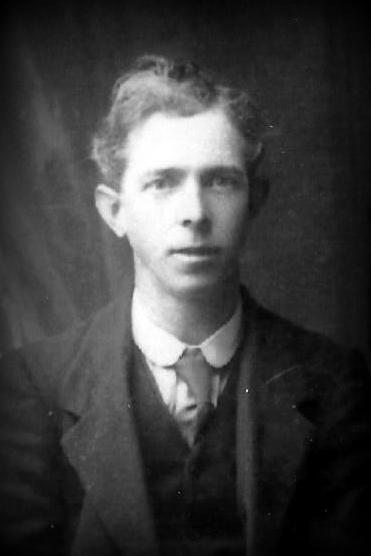 John Sweeney came from a highly regarded GAA football family which the 'Sweeney Cup' was named.  He was County Secretary of Carlow GAA in 1922 & 1923 retiring in 1924.  He was involved in securing the land for Dr. Cullen Park GAA grounds and was elected Trustee of Carlow GAA in 1926.
His first cousin was Captain John Sweeney of Carlow Fire Brigade who Captained the Fire Brigade during the fire at Duckett's Grove in 1933.  John Sweeney, Head Gardener died on 1st May 1939 and was survived by his wife and his seven children.  This website and the 'John Sweeney Collection' was founded in 2018 by James Doyle, launched on 09th April 2019 and is dedicated to John Sweeney, his grandfather, whose love for Duckett's Grove as a place of natural beauty and a sanctuary of solace lives on.
The following was published in The Nationalist and Leinster Times dated Saturday, 6th May, 1939;
"The death occurred during the week of Mr. John Sweeney, Duckett's Grove after a tedious illness.  Deceased was very popular and held in high esteem in the locality.  He was for a number of years actively associated with G.A.A. affairs in the county, and for a period acted as Secretary to the Carlow County Board.  He was a fine player, and helped the Palatine team on many a hard-fought field.  He continued his interest in the club up to the last.  At a meeting of Palatine G.F.C. a vote of sympathy was passed with his bereaved brothers in their great loss.  The meeting was adjourned as a mark of respect."
Article by J. Doyle – Founder, Owner and Administrator of DuckettsGrove.ie