In the early afternoon of Wednesday 19th April 1933, Ducketts Grove Mansion was completely destroyed by fire. On the previous week, a small fire which broke out in one of the rooms of Ducketts Grove was extinguished.
The following are national and local newspaper headlines and articles that were reported in the days that followed the second fire..
"Carlow Mansion Destroyed by Fire"
Evening Herald – Thursday, April 20th 1933 (Front Page)
"Duckett's Grove Castle, Co. Carlow, the property of Messers. Thos. Thompson and Sons, Engineers, Carlow and Dublin which was destroyed by fire yesterday afternoon."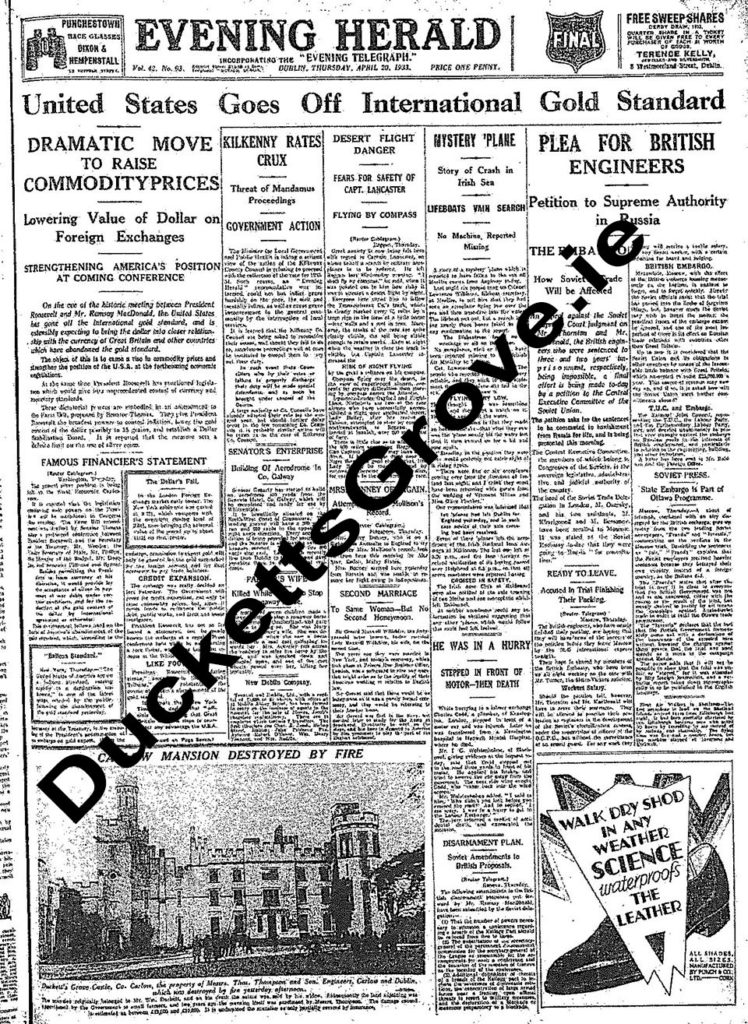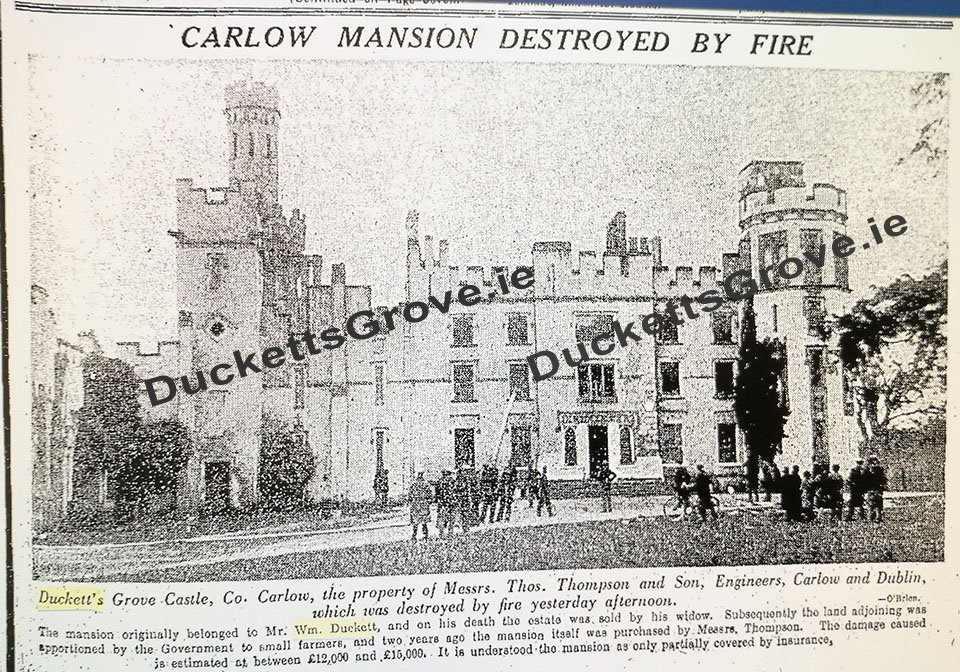 "Carlow Castle Gutted – Another Big Fire – Gaunt Ruin"
Irish Independent – Friday, April 21, 1933 (Page 9)
"The Damage caused is estimated at between £12,000 and £15,000.  The mansion was, it is understood, only partially covered by insurance."
"The mansion has been unattended since its sale in about 1914, and in succeeding years was successfully occupied by the British forces during the Black-and-Tan war, and later by the Free State forces during the Civil War. (On Wednesday, Solsborough House near Enniscorthy , was destroyed by fire.")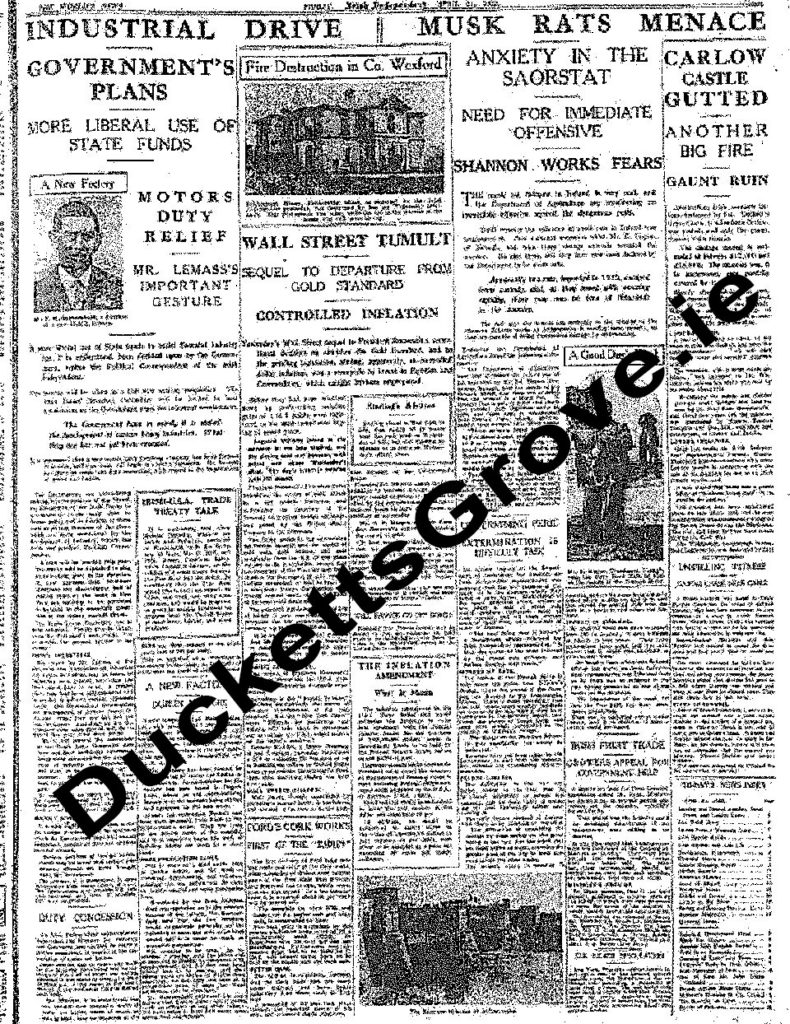 "Co. Carlow Mansion Destroyed by Fire" –
Nationalist and Leinster Times – Saturday, April 22, 1933 (Page 5)
"The conflagration originated by a beam in the chimney in the room over the gate-way on the North side taking fire.  The caretaker said this was discovered before he went to bed, and he threw water on it.  He was under the impression that the fire had been extinguished, but the next morning he found the whole house a complete mass of flames."
"The remains of small dumps of ammunition, which remained hidden in the building since its occupation by the Irish Volunteers 1921, caused some explosions."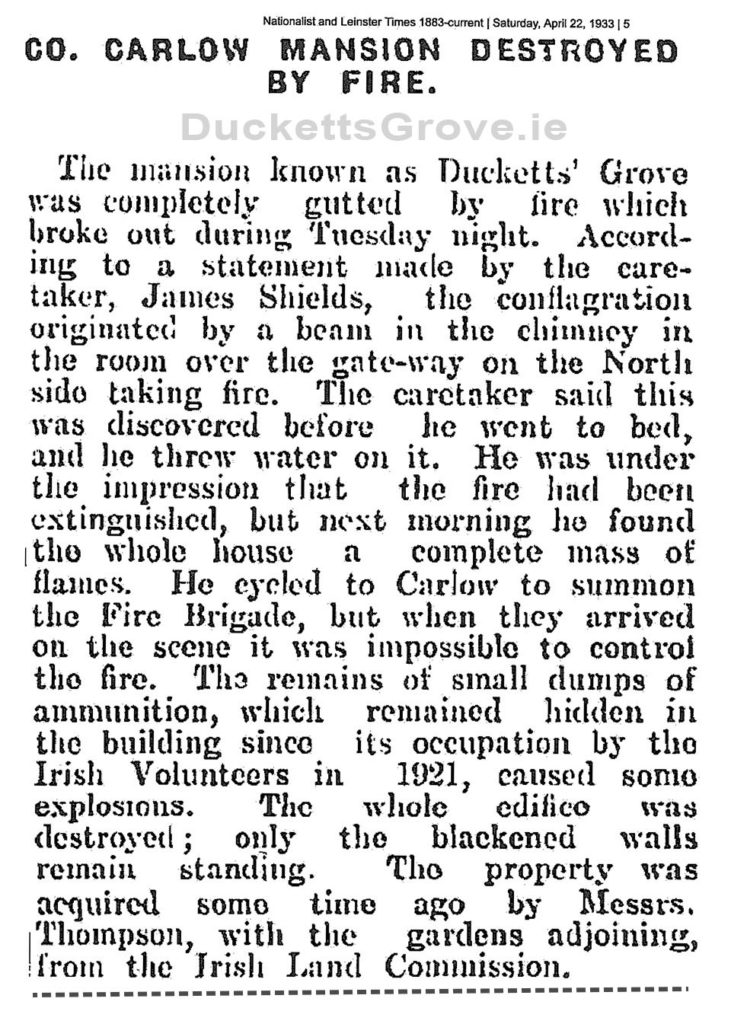 "Fire at Duckett's Grove" –
Nationalist and Leinster Times – Saturday, April 29, 1933 (Page 3)
"Mr. J. Sweeney, Captain, Carlow Fire Brigade reported as follows:  On the 19th inst. I received a report of fire at Duckett's Grove at 12:10, and I, with eight firemen, arrived at the scent of fire at 1:30pm."
"Owing to inadequate water supply it was impossible to cope with the flames."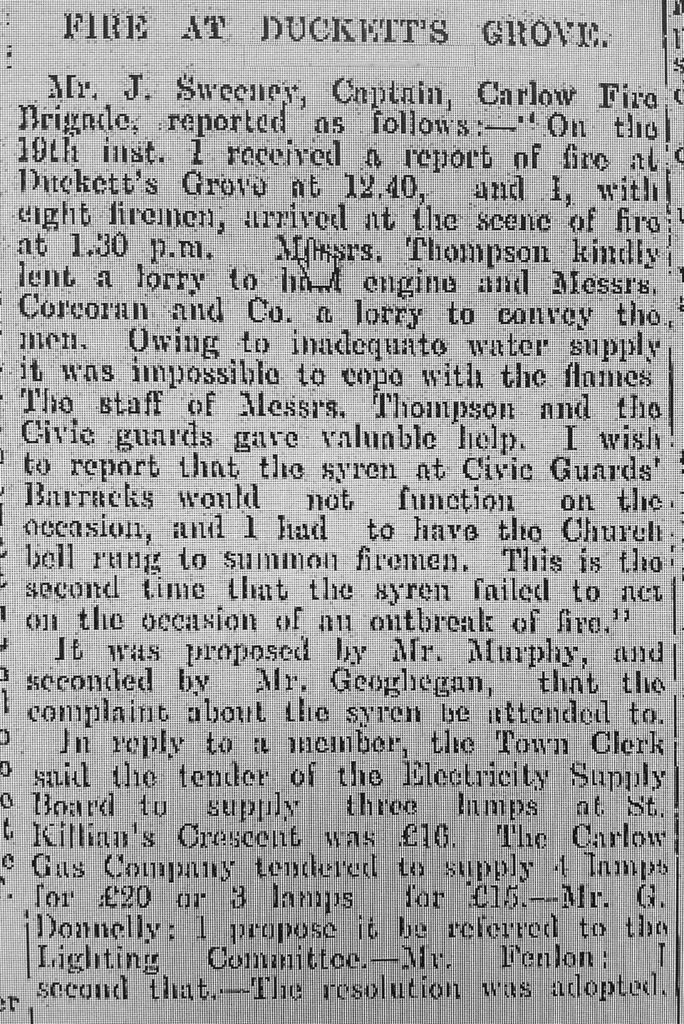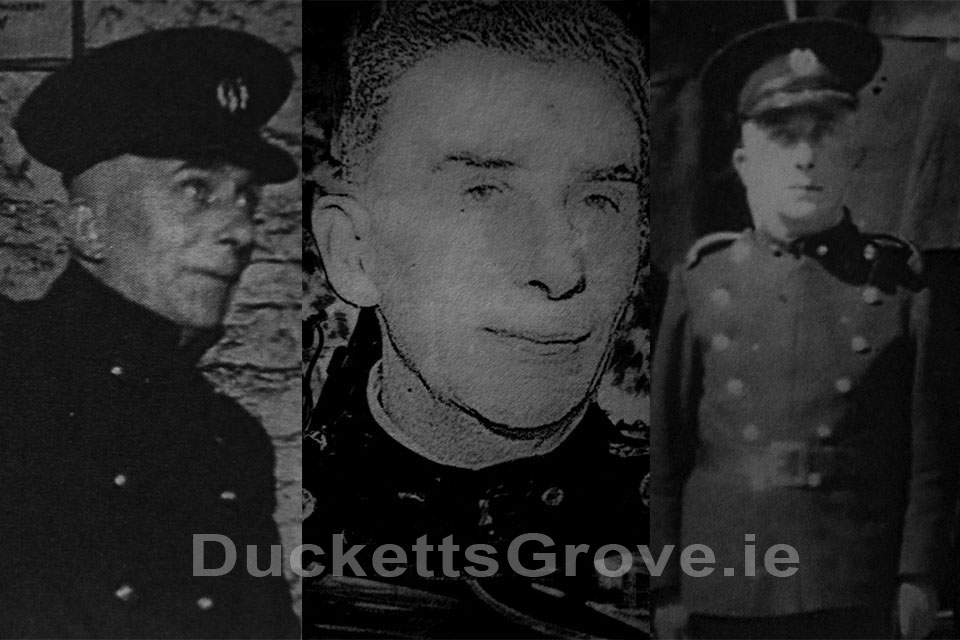 Photos of Captain John Sweeney.
Follow DuckettsGrove.ie on our Facebook Page.