Gate Lodges 
There were three gate lodges serving Duckett's Grove mansion which is considered to be one of the finest Gothic mansions in Europe at that time. The three gate lodges are known locally as The Towers, Chain Lodge and The Iron House.
The Towers
The main entrance to Duckett's Grove was designed by Sligo born Architect, John MacDuff Derick (1810-1859). It was built between 1853-1855 and is one of the most elaborate castellated gate lodges in Ireland of considerable architectural importance. It comprises of two centre towers with crennelations, lancet and mullioned windows, and has two impressive and empowering archways with two distinct avenues. The centre archway featured a portcullis over which is found a large coat of arms with a Latin motto "Spectemur Agendo" meaning "Let us be judged by our Acts".  This centre archway was used as the entrance for the Ducketts, their Royal and Gentry visitors while the archway to the left was used as the workers and deliveries entrance.  Following the sale and division of the estate in the 1920s, The Towers Gate Lodge was extended at the rear and converted to a private residence and public house/lounge bar which remained open until the mid 1990s.  During that time many Irish showbands and singers including "The Indians" and the late Joe Dolan entertained many people from near and far.  Following the sale of The Towers as a public house in the 1990s, the lounge bar extension, the front steps and doorway was removed.   The Towers Gate Lodge remains in private ownership and is a protected structure located at Russllestown Cross, Palatine, Co. Carlow on the L1009.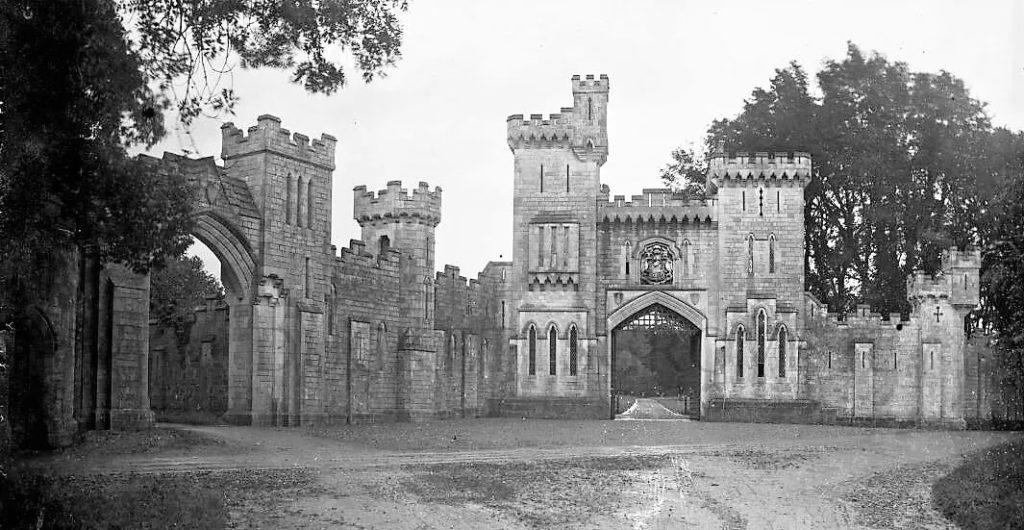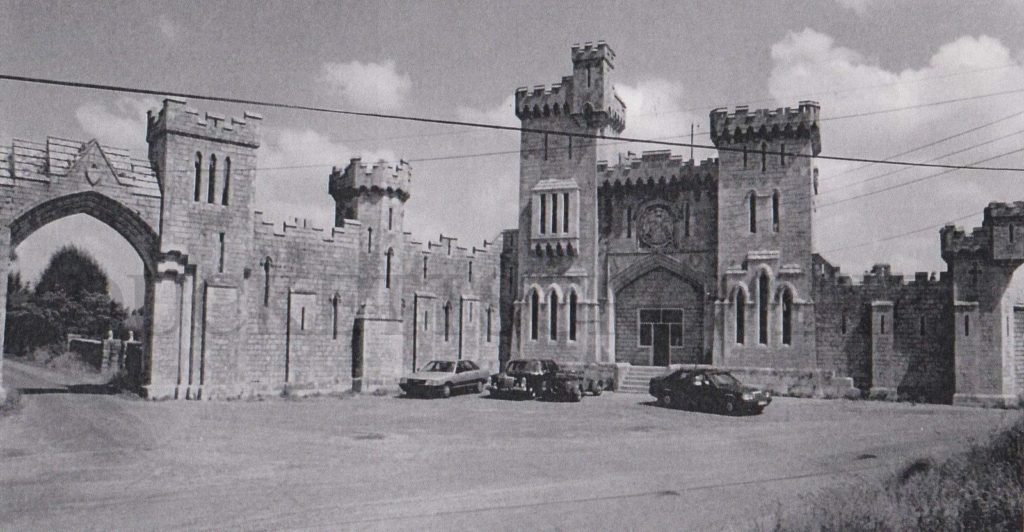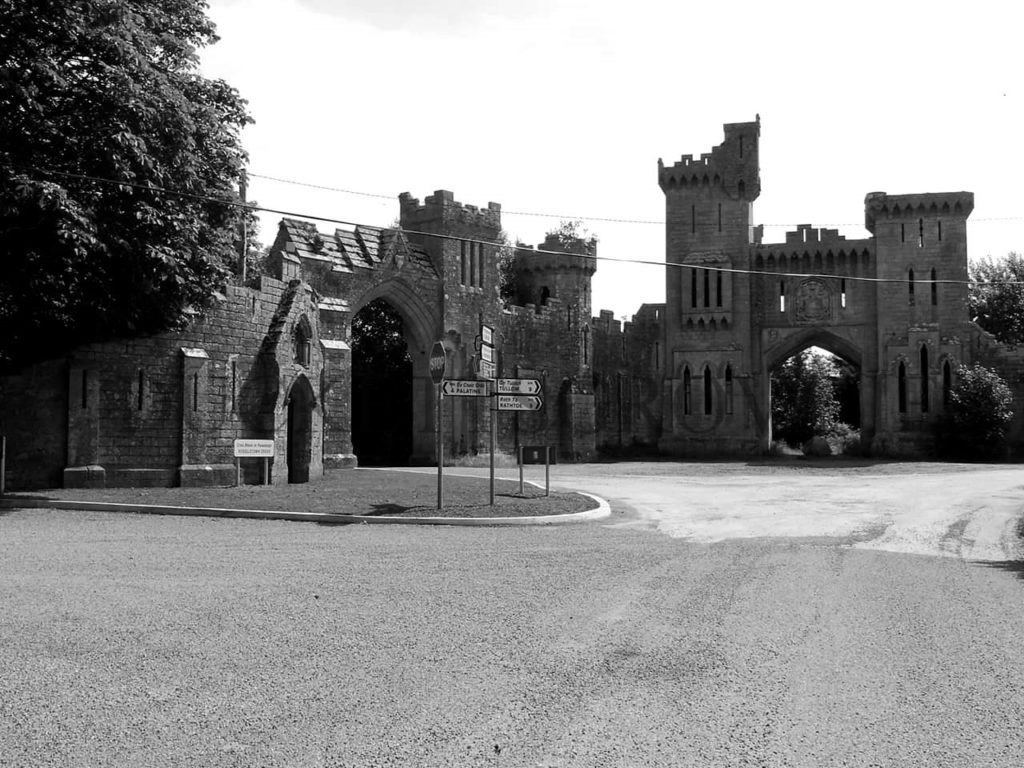 Chain Lodge
Chain Lodge is the second largest of the gate lodges of Duckett's Grove and serves as the Northern entrance to Duckett's Grove.  Chain Lodge has been extended in recent years with two small porches added, one to the North and one to the East.  Chain Lodge is currently in private ownership and located on the R418 close to the Carlow/Kildare border.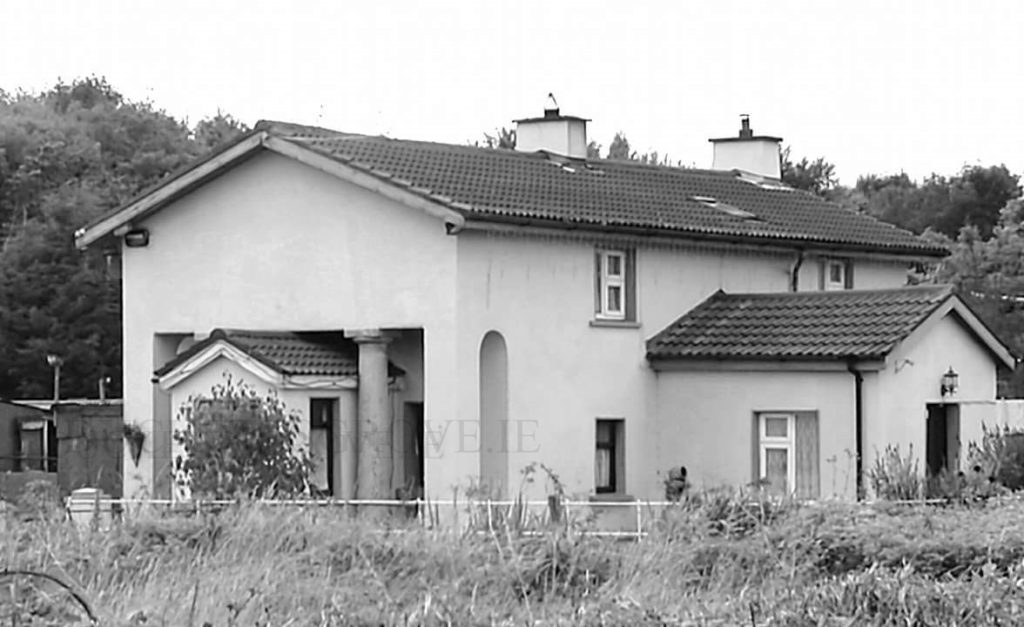 The Iron House
The Iron House was the smallest of the three gate lodges and served the eastern entrance to Duckett's Grove.  This gate lodge, made of galvanised corrugated metal, was ornate in character and of gothic design with decorative entrance railings and gates.  The Iron House was in private ownership before it was demolished in the 1980's.  The Iron House was located on the L1009 close to Friarstown Cross.