Scotch Fencing
Stone walls have been used for centuries for fencing and dividing land, protecting and containing livestock.  Over the years, these basic stone walls developed from solely a practical use to a more visual and symbol of status with the establishment of the Big Houses in Ireland.   As the years progressed these stones were cut and shaped by hand, by artisans to form more permanent and secure boundaries, and for decoration of large estate gardens.
Some of the most unique fencing in Ireland, apart from "Carlow Fencing"  can be located at Duckett's Grove, where vertical granite dyke style fencing can still be found.  This style of fencing is similar to flagstone dyke fencing in west Clare where local land owner Cornelius O' Brien used Liscannor flags from a local quarry to build flagstone fences along the Cliffs of Moher and as a boundary fences on his estate.  Similar slate pillar fences were used to construct garden and field boundaries in villages in north Wales.  These fences are generally known as Slate Pillar Fences and are characterised as constructed with long narrow slabs of slate cut into regular shapes and place in the ground to variable depths.

Granite pillar style fencing has also been located within a very close proximity of Duckett's Grove, in areas such as Burton Hall, Tinryland, Russellstown, Rainestown, Kneestown, Greenane, and Friarstown.  All of the land on which this fencing was located was once owned by the Duckett and Burton families.  The furthest distance from Duckett's Grove where this style of granite fencing was erected is Borris in the south of County Carlow.
There was no particular name given to this style of granite fencing which is relatively unique to County Carlow and the area of Duckett's Grove.  However, according to Michael Browne (1906 – 1994) who was born close to Burton Hall, and who had a vast knowledge of stonecutting in the area of Duckett's Grove and Burton Hall, this style of fencing was known as Scotch Fencing.  The name Scotch Fencing is claimed to have originated due to the number of estates around Carlow employing Scottish stonecutters who designed and built these fences.  To date, this style of fencing has not been located in Scotland, however, this style of solid granite fencing is used in many parts of India.
The Scotch Fence consists of a single row of granite lentils standing upright, side by side.  The granite lentils were cut and shaped by hand and brought to the location where the route was lined and a trench dug to the required depth for the lentils.  As some of the lentils were different length there were various levels within the trench to ensure the lentils were of the same height when erected.

Over the years and with the division of the Duckett's Grove estate a significant amount of Scotch Fence has been removed. However, there are still some beautiful examples of Scotch Fence to be found in Burton Hall, Kneestown, Rainestown and within the grounds of Duckett's Grove itself.  The majority of Scotch Fencing at Russellstown Park was moved to Johnstown House, however, a fine example still remains in Russellstown Park.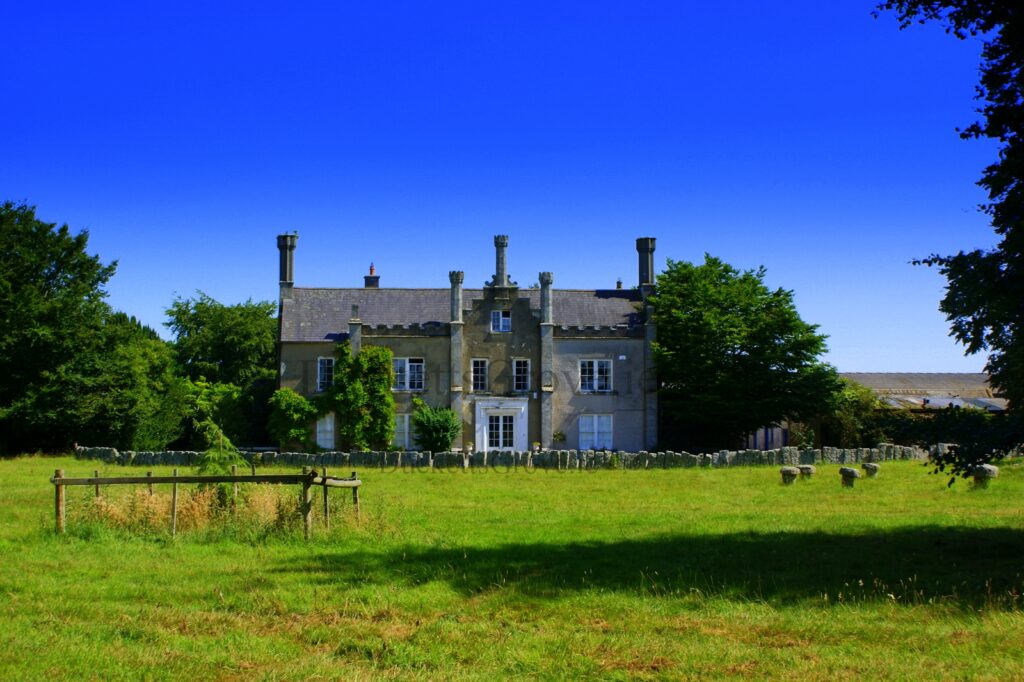 Wrought Iron Gates and Fencing
With the passing of time and the evolution of Irish industry, wrought iron craftsmanship has been lost.  However, as we travel through the demesne of the Duckett family, we are provided with glimpses of our past and the beautiful heritage we have inherited.  Some of this heritage has unfortunately been lost and some has been restored to its former beauty, as we remember and acknowledge those who handcrafted these artifacts.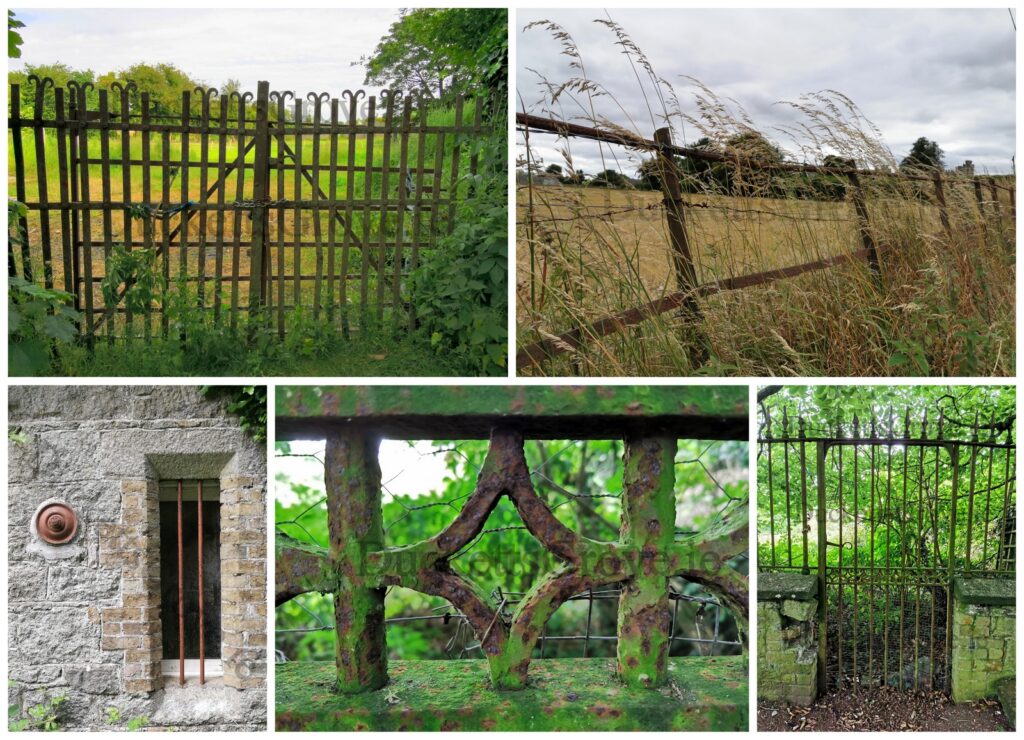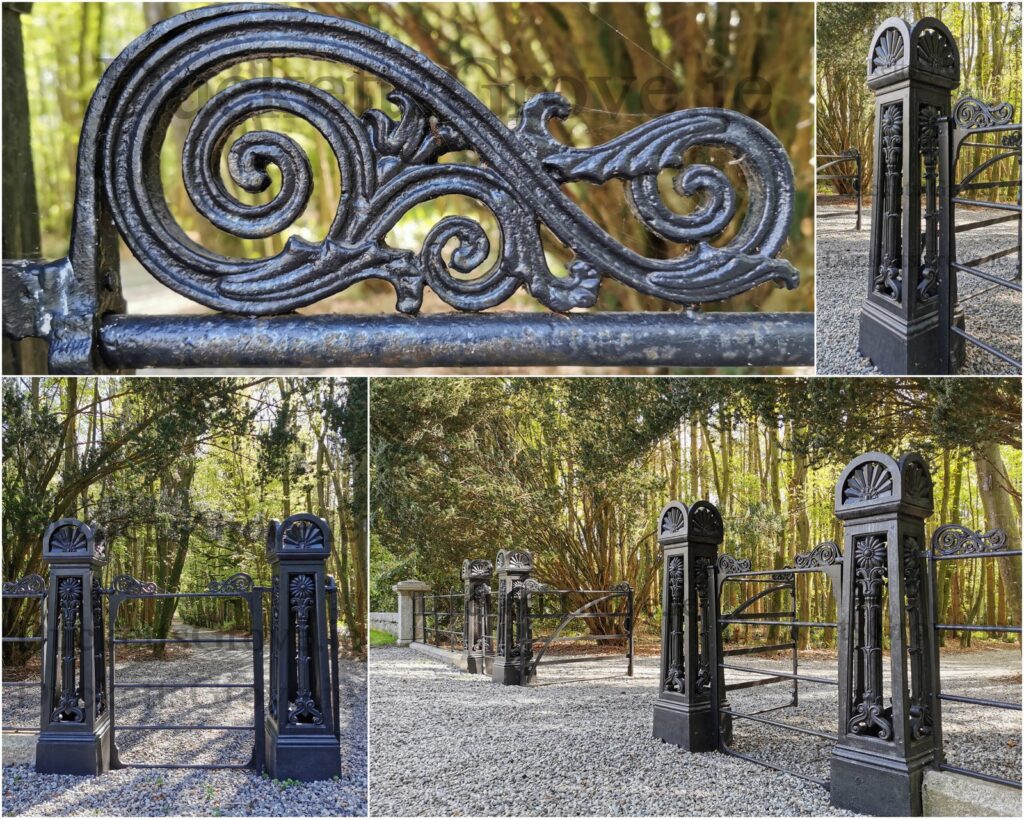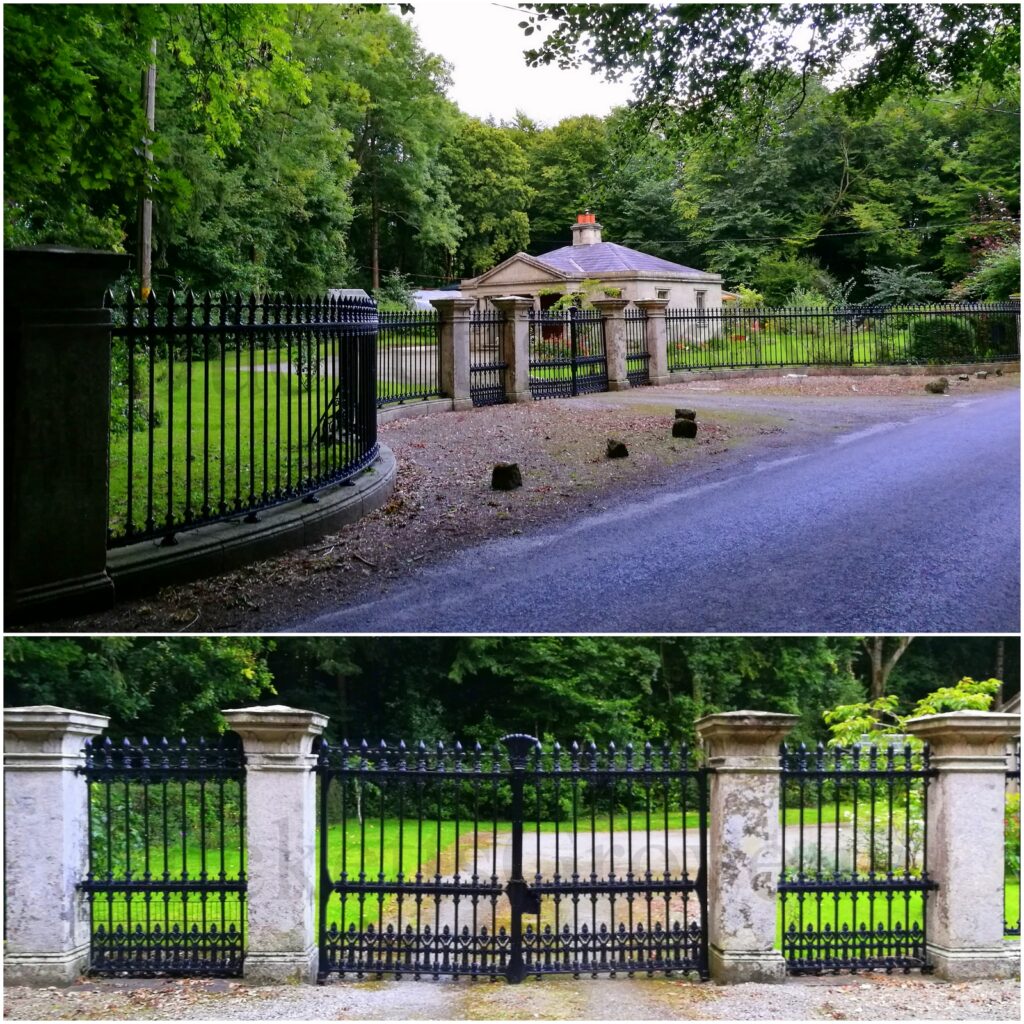 We remember and appreciate those whose hands crafted and erected these beautiful works.  We also acknowledge and appreciate those who continue to protect, restored and preserve these works, so that we, and future generations can remember those who have gone before us and continue to appreciate and protect our heritage.
Sources of reference: Carlow Granite: Years of History Written in Stone & The Carlow Fence – M.J. Conry
Article by J. Doyle – Founder, Owner and Administrator of DuckettsGrove.ie